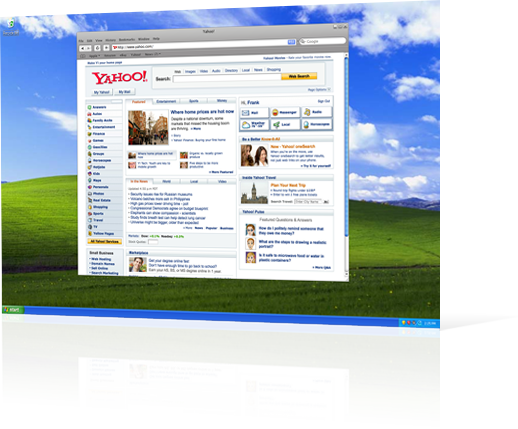 It's here and it's actually a surprise. We knew we were going to hear about secret-until-now features about Leopard. We figured there would be talk about iPhone's third party capabilities. But this takes the cake. Safari on Windows? I seriously thought he was joking. Nope. No joke.
I am typing this on Safari 3 on my BlackBook, and I highly recommend (and if I could, I would even require) that you download Safari 3 whether you're a Windows or Mac user. The speed on this is blazing. Leaves Firefox in the dust!
You can click here to download it. I suggest you do so ASAP. I can't even begin to express the urgency one should do this in.
UPDATE: Two days after the download and I've had not even one crash. I Ran it side by side with Firefox and I actually became impatient with Firefox 2. Maybe Firefox 3 will change things, but right now Safari 3 is much faster. Have any mac users with this beta had any crashes? I have yet to have any at all, and I run pretty resource-hungry websites. I have only noticed one bug. On the game iLike in Facebook, the game tells me there is an error receiving my answer the first time, but the second time it works. Other than that though, absolutely nothing.
47 Comments »