We all knew we were getting a new iMac today. I was so hoping for something similar to the mockup I posted yesterday, but what the released instead is pretty great too.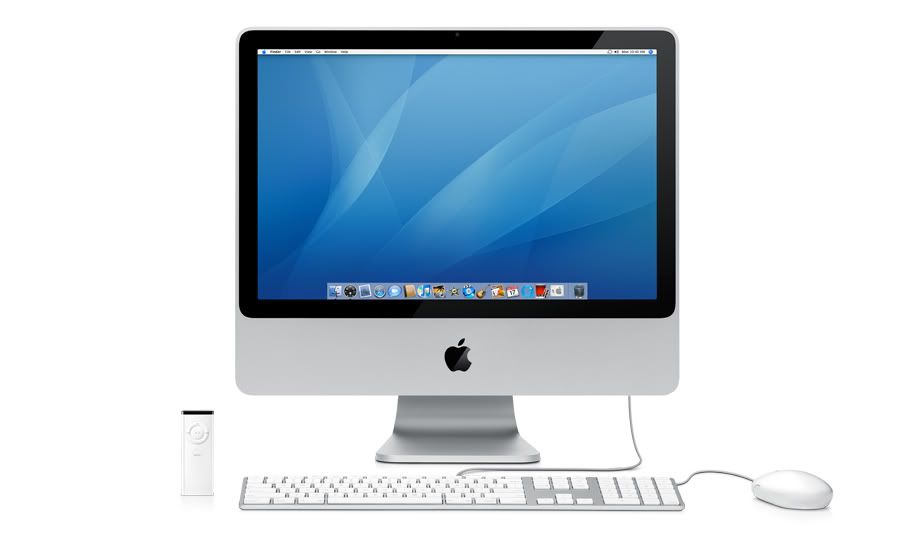 That's what it looks like.
I just wish they would have gotten rid of the chin. Mind you, it is smaller which is appreciated. Remember when they used to release iMacs that went through total overhauls? Yes I know iMacs G1 through G3 all looked the same, but there were dramatic jumps from G3 to G4(still the best looking in my opinion) to G5. And now on to the 6th generation.
It looks very similar to the 5th and 5th and a half generation, just with different materials and a slightly updated appearance.
Though: I have to say I hated the 5th generations, but would actually consider purchasing this for my home or even studio (my real job is a music producer). Not to mention the base 20″ this time around is very affordable at $1199. All of this combined with the new iLife and we got ourselves an overall winner.
So, my final verdict before purchasing/testing: Satisfying. It could look better, but what they have now is good too.
6 Comments »