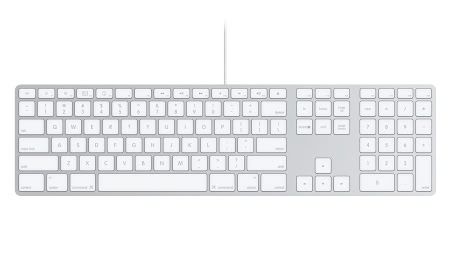 There it is. We have seen mockups of this all over the rumor sites for the past couple weeks, and turns out, those mockups were right. This (besides the sheer hideousness of them) was the reason I did not want to buy an Apple iMac prior to today. The keyboard on my MacBook is so far superior to anything else that on other machines, I feel like I'm using something from the stone age.
But now Apple has solved that issue I had with them. They took the MacBook keyboard style and put it to an actual separate peripheral. When I buy my computers this year (3.0 Ghz Pro and most likely the new iMac), I'm going to get this keyboard with both of them.
For those of you that own or have used this style of keyboard, what's your opinion? I could see these keyboards being an issue for larger hands.
5 Comments »